Cutting edge non-surgical cosmetic solutions
for everyday women and men who want to be the best version of themselves
Everyone deserves to love the person they see looking back at them in the mirror. Our medical spas in Dallas and Plano offer  injectables, skin care, and many other treatments created to bring the best version of yourself to the surface. Our treatments are always completely safe, and carried out by one of our credentialed team members. Modern Medical Spa will work with you to achieve your aesthetic goals, using the most cutting edge techniques and equipment available today!
Subscribe and save on average 30-50% on range of skincare and laser services.
Annual subscription, payable monthly $199
Who this is for
Anyone committed to an ongoing regime to keep your skin looking refreshed and youthful and want to benefit from significant savings and member perks!
What members say
"It almost seemed too good to be true! It was a no-brainer for me, especially since I need the BBL photo-facials regularly. I signed up on the spot! The savings really blew me away, and it gave me the opportunity to learn about all the other amazing services and products they offer. I genuinely look forward to my appointment every month!"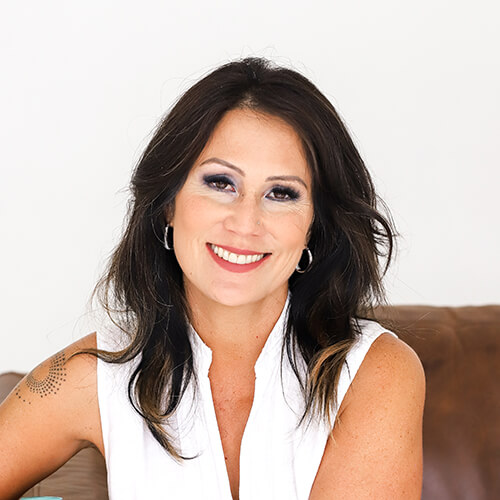 Kim Jackson
I went to Mod Med Spa unhappy with my skin texture but with little knowledge or expectations of their treatments. Everyone suggested I book an appointment with Emily, and she recommended a BBL/moxi combo to deal with my sun damage and larger pores. I cannot explain how much of a difference this made!! I look like a new person. Cant wait to come back!!
Modern Medical Spa cares about client outcomes. Every time I go, it feels like MY success and joy is THEIR success and joy. They are the most empathetic, sweet, attentive, kind group of women you could hope for. Rachel is my go-to toxin goddess and Emily is my laser queen! Rachel treats the areas that need to be treated and talks you through the entire process. I am completely needle-phobic and she is always patient and adaptive to my needs. She comes prepared with ice, a fan, stress balls, whatever I need to get me through a treatment. There is very little pain in anything she does, I am just a huge wuss about needles. She recently did cheek filler for me and it looks PHENOMENAL! I look like I did before I had my baby! Losing the pregnancy weight has sucked all of the volume out of my face, I looked 10 years older before seeing Rachel today. She was very strategic about filler placement and the result is that my cheeks have their volume back! I look my age (well, younger!) again. I was so scared to have it done but Rachel was unbelievably good! It was no big deal at all! Highly recommend. Now Emily is my hype-woman. Her energy and optimism get me through the scariest laser treatments! She even has me thinking about the vampire facial. And the results she delivers with those lasers are UNBELIEVABLE! She pays close attention to what my skin can tolerate and she never goes beyond what I am comfortable with while at the same time encouraging me to make sure I go far enough to get what I've paid for. I could go on and on and on but the moral of this story is you NEED to go to Modern Medical Spa and you need to see Rachel for your Tox/filler needs and Emily for everything laser. You will NOT regret it!
I love the results I get at this spa! I've been a BBL customer here and a few other places in the last decade but I always get the best results here. Both the equipment and the practitioners are excellent. Great location, great communication and integrity. I recommend without reservation!
Jessie Levitan
2023-02-18
I absolutely love Modern Medical Spa! Sheera is my go-to for all my skincare needs - can't recommend her enough! From her facials to product recommendations, I've never been happier with my routine. Sheera was able to transform my dry, dull skin into clean and hydrated, and she never pushes a product she knows wouldn't be right for me. On top of that, she's amazing, friendly and I love seeing her. Couldn't be happier and can't wait to keep coming back!
I got a hydra facial from Sheera and it was amazing! My skin was so glowy and fresh. Rachel did my masseter Botox and it was completely painless and the best decision I ever made for my TMJ discomfort. Highly recommend the ladies at modern med spa!
Modern Medical Spa was an absolute pleasure! It was one the best experiences I've had going to a facility for a treatment. Sheera especially was exceptional and made me feel super comfortable and they helped me so much with my postpartum skin issues. I'd trust Sheera with any recommendations she has for me and can't wait for more great experiences here with this amazing staff!
This was my first time at the medspa and my first time for juvederm treatment. Everyone at the medspa was very friendly and professional. Kristen was the nurse practitioner who performed my treatment. She did a great job. My results were wonderful! I will definitely be back!
Love Modern medical spa and love Kristen!! Everyone there is super friendly and very professional! Kristen is so great she did a great job on my Botox she's very knowledgeable and made me feel very comfortable! I love my results and can't wait to go back!
Kristi Holtzman
2023-01-25
I had my first BBL photo facial with NP Kristen Kirby and I am blown away with the results!!! She is such a good listener and provides detailed information for what specific needs are needed to be done on my face. It took about 8 days for me to see the results and I'm so happy with them. Don't hesitate…go get your BBL on the books with Kristen today!!!
Marianne Siebert
2023-01-23
I highly recommend Kristen Kirby to anyone! I have gone to her for many years for my Botox, BBL, and so much more too!! She has a true passion for what she does and you can tell by the results you get! Not only have I had amazing results with botox, BBL, facials, lips etc… she has also helped me completely change my skin care regimen over the years and has helped to better educate me on what is important to keep my skin looking beautiful and young :). She is my go to person for all skin care and cosmetic questions/treatments. Not only is she amazing at everything she does, but she is also one of the sweetest and most patient people I know… always ready to listen to what you want and figure out the best way to give you those much wanted results! She is truly one of a kind and I can promise you would never go wrong in choosing to trust her with whatever you are needing!