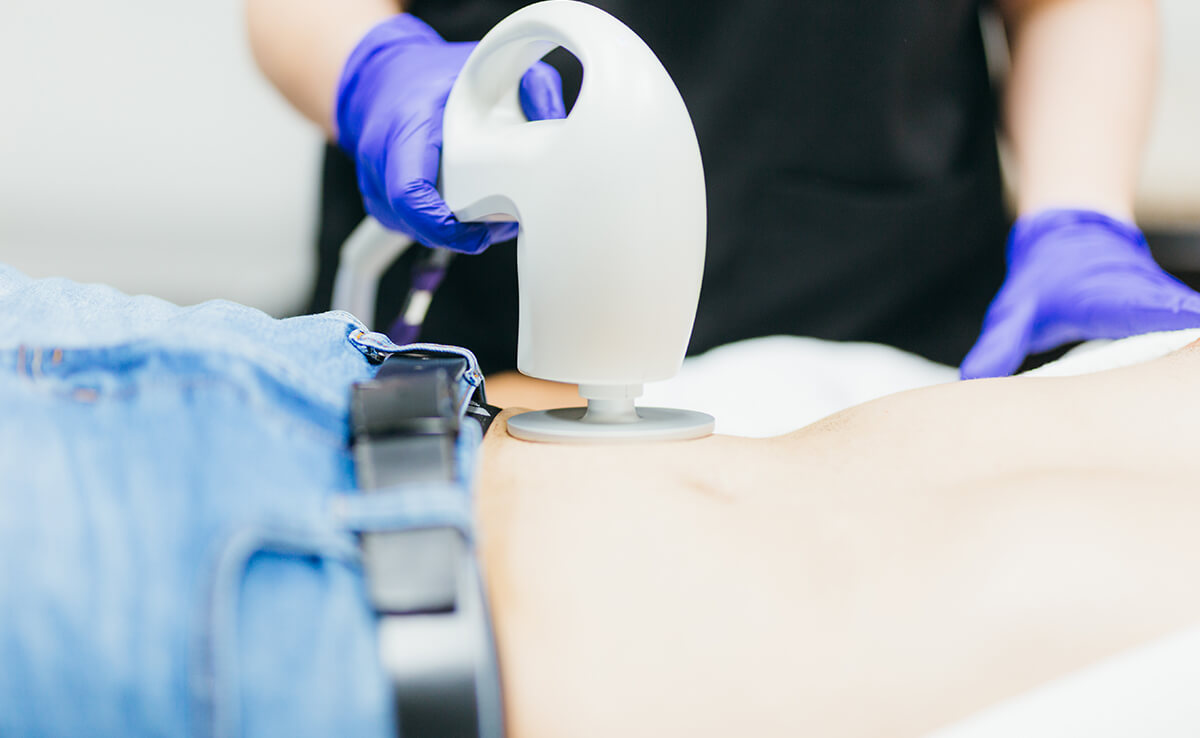 NONSURGICAL BODY CONTOURING
_
WHAT IS NONSURGICAL BODY CONTOURING?
When we're younger, we benefit from a lavish reserve of collagen and elastin that make our complexion soft and youthful. As we age, this vital storage of proteins will start to diminish, making our skin lose elasticity. This leads to lines, wrinkles, and sagging skin. If you want to boost the aesthetic appeal of your complexion without cosmetic surgery, you could consider nonsurgical body contouring at Modern Medical Spa. With the use of the Accent Prime technology, nonsurgical body contouring works to stimulate the development of elastin and collagen so it's possible to attain tighter, glowing skin. Dr. David Genecov and his team in Dallas, TX are proud to provide nonsurgical body contouring for men and women who wish to rejuvenate and firm their skin with popular nonsurgical options.
IS NONSURGICAL BODY CONTOURING RIGHT FOR ME?
You may be an ideal candidate for nonsurgical body contouring if you have mild loose skin and/or stubborn pockets of fat that have not been responsive to proper diet and exercise. The hips, flanks, neck, abdomen, and lower back are all areas that can easily collect fat, creating unsightly bulges. Great candidates for this procedure are women and men who are at their goal weight and wish for a tighter, more sculpted silhouette without the need to undergo surgery. During your consultation, Dr. Genecov will assess your body and concerns before decided whether or not this treatment could be right for you.
How much does nonsurgical body contouring surgery cost?
The cost of your nonsurgical body contouring will be based on your personalized treatment plan. In your consultation, Dr. Genecov will listen to your needs and goals before performing a physical examination. From there, he will be able to give you recommendations and create a treatment plan. At that point, we can better estimate costs and explain your payment options. Modern Medical Spa accepts many payment types, including low-interest financing, which we can help you find.
Am I a candidate for nonsurgical body contouring?
The right candidates for nonsurgical body contouring are women and men who want to tone their body without undergoing a surgical procedure. To understand if this treatment is right for your needs, we encourage you to set up a consultation with Dr. Genecov.
How long will my nonsurgical body contouring results last?
With proper care, the results of body contouring will last for a long time. To help maintain your results, you should stay at a healthy, steady weight. Significant weight changes or childbirth after your body contouring treatment may impact your outcomes. Your body will continue to age naturally so you may eventually notice loose skin again after many years. Ask Dr. Genecov about recommendations that can help you sustain your results.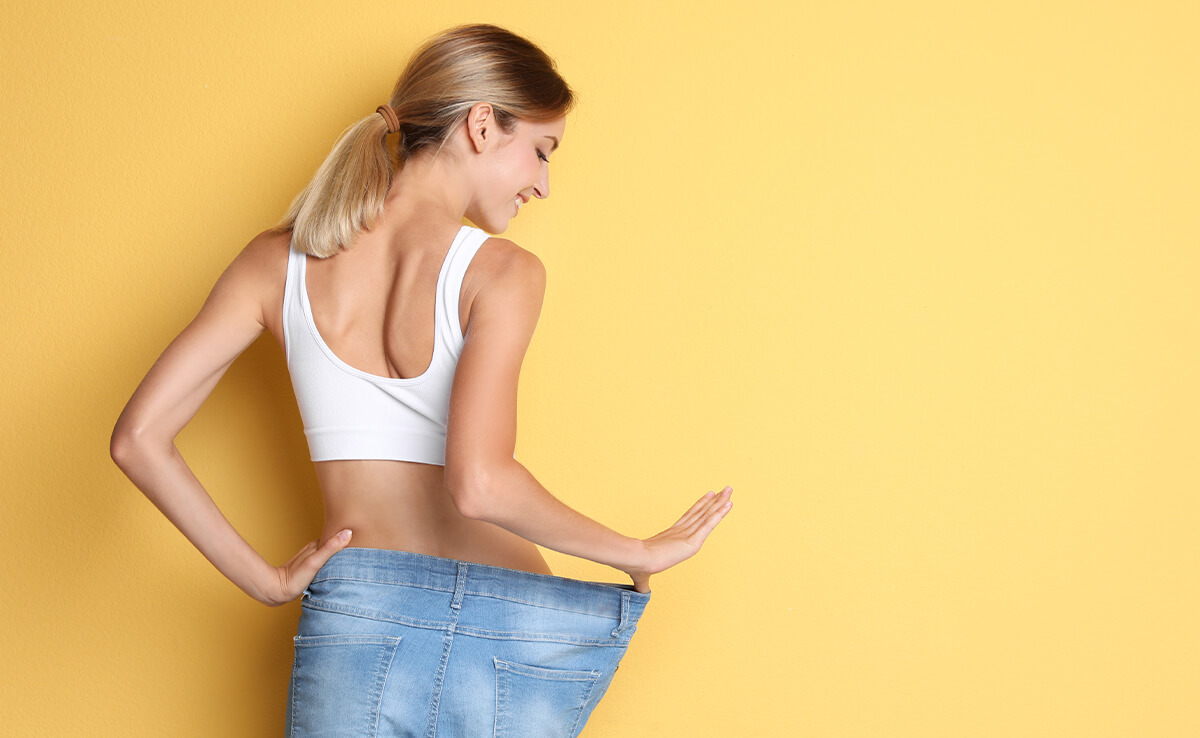 Nonsurgical Fat Reduction
_
Nonsurgical Fat Reduction in Dallas, TX
Most people have both loose skin and areas of excessive fat on their body that they'd love to correct without an invasive body lift and surgical liposuction. Fat reduction with Accent Prime technology is an innovative procedure that helps to reduce the appearance of fat and tighten your skin with minimal recovery time. The ultrasonic radio wave technology in Accent Prime allows Dr. David Genecov and his team to effectively help patients in Dallas, TX improve their body shape. Nonsurgical fat reduction can safely reduce fat and tighten skin without any scars for fast results. Schedule an appointment at Modern Medical Spa to find out more about this procedure along with other treatment choices for body contouring.
Who is an ideal candidate for fat reduction?
Accent Prime may be helpful if you would like to see improved contours and skin tightness in one or several areas of your body. You may be a candidate to get fat reduction if you want to eliminate stubborn pockets of fat and also enhance the overall look of sagging or wrinkled skin. You might have considered body lift surgery or traditional liposuction but would rather avoid surgical scarring and recovery time. Most regions of the body may be treated with Accent Prime; however, a few of the common regions patients need help with are the arms, chest, stomach, thighs, and knees. During your consultation, Dr. Genecov will listen to your needs and wants before helping you determine if this treatment is best for you.
How does fat reduction work?
The nonsurgical fat reduction procedure is performed within our state-of-the-art facility. During the procedure, the Accent Prime device will be positioned on the desired treatment areas as it delivers ultrasonic radio wave energy. You will be able to lie comfortably as the device glides over the areas. The exact length of the treatment will be dependent upon the number of places being treated in one session. By stimulating elastin and collagen production, nonsurgical fat reduction can offer smoother, tighter skin.
What can I expect after fat reduction?
Following your procedure, you will be able to return home to your normal daily routine. You may notice some slight swelling in the treatment area, but this should subside within a few days. For ideal results, you may need to undergo multiple treatment sessions that would be spaced out appropriately. We invite you to contact our facility during your recovery process if you have any questions.
SLIM AND TIGHT
Enjoy the benefits of nonsurgical fat reduction with treatments at Modern Medical Spa. Find out more about this procedure with Accent Prime during your consultation at our Dallas, TX facility. Get in touch with our office to schedule an appointment with Dr. Genecov and his skilled team.