Cutting edge non-surgical cosmetic solutions
for everyday women and men who want to be the best version of themselves
Everyone deserves to love the person they see looking back at them in the mirror. Our medical spas in Dallas and Plano offer  injectables, skin care, and many other treatments created to bring the best version of yourself to the surface. Our treatments are always completely safe, and carried out by one of our credentialed team members. Modern Medical Spa will work with you to achieve your aesthetic goals, using the most cutting edge techniques and equipment available today!
Subscribe and save on average 30-50% on range of skincare and laser services.
Annual subscription, payable monthly $199
Who this is for
Anyone committed to an ongoing regime to keep your skin looking refreshed and youthful and want to benefit from significant savings and member perks!
What members say
"It almost seemed too good to be true! It was a no-brainer for me, especially since I need the BBL photo-facials regularly. I signed up on the spot! The savings really blew me away, and it gave me the opportunity to learn about all the other amazing services and products they offer. I genuinely look forward to my appointment every month!"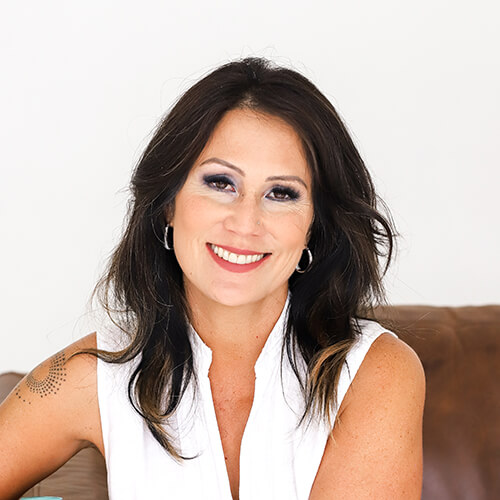 Kim Jackson
I highly recommend Kristen Kirby to anyone. She is the only person I trust to do fillers or Botox on my face. I have gone to her for years and have followed her from her previous Med Spa to Modern Medical. I have had amazing results with botox, BBL, Moxi, facials, lips etc. because she is diligent in her craft and is always keeping up with the latest techniques and trends. She can look at anyone's skin and know exactly what treatment they need and will benefit from the most. She is incredibly knowledgeable she has also helped me completely change my skin care regimen over the years. She has quite literally taken years off of my skin and has kept me looking young and my skin has never looked better. She is my go to person for all skin care and cosmetic questions/treatments. If you're looking for a go to girl for all your skin care needs look no further you have found my hidden secret! She will not disappoint! Book now!!!
The best staff! Everyone is so friendly and knowledgeable. The only place I will go for my treatments.
Personalized treatments that work! My skin has never looked better and continues to improve. The team is highly skilled and constantly leveling up with training on the latest technologies and techniques. As just one of the many perks of being a monthly member, I was recently selected for a free BBL photofacial! Thank you thank you and see you soon!
Israel Alvarez
2023-09-15
Where do I even begin? Sheera is the absolute best!! I am beyond amazed by my esthetician's skills! Not only is she incredibly talented, but she also has a genuine passion for what she does. Ever since I started going to her, my face has transformed in the most wonderful way. Her personalized treatments and attention to detail have made such a difference. I couldn't be happier with the results! Thank you for making me feel beautiful inside and out.
Addison Miller
2023-09-14
If I could give Modern Medical Spa 10 stars I would! I absolutely LOVE this place. Not only do you get greeted by beautiful smiles and great attitudes you always get treated like family. Everyone is so sweet and answer ALL my questions to make sure I am confident in what I'm getting done. I always walk out of Modern Medical Spa feeling like a brand NEW me! I know I'm in the best of hands for all the services I get done and the results speak for themselves! Hands down Modern Medical Spa is THE PLACE TO GO! Book your appointment today you will not be disappointed. 10+ stars!
The women at Modern Medical Spa are kind, knowledgeable, supportive, and just honestly fun to be around. Every time I go there I'm in a better mood than I was before. That is because of the people and the culture there but also it is a results driven business and I am seeing amazing results already. The key is consistency with any treatment. I'm so excited with my membership and to see amazing results through consistency as well as at home care and habits that they've supported me in. I've been to a few med spas in the past couple years and this is my favorite one because of the friendly supportive culture and I love being there. Also I'm seeing amazing results. They were very supportive and understanding of my objectives in going there and didn't ever try push anything on me. They were just kind and helpful for any questions I had. Highly highly recommend to anyone on the fence. And it's so affordable with their membership. Thank you to the amazing women at Modern Med Spa for all your support and positive energy! See you guys next week 🤍
I love this place! Everyone is so welcoming! Rachel is amazing and is so easy to talk to. She really listens to you. I am so pleased with my results. Will definitely go back!
Linda Chambers
2023-09-12
I was given special treatment, the staff treated me courteously, my needs were their primary concern. I will definitely return again. The results of my BBL are beautiful. My skin is clearer, smoother, more even texture and color, firmer and I look years younger! Thank you, Modern Medical Spa.
I had the most wonderful time during my Botox and Facial!!! Can't wait to go back!!! The staff made my first Botox experience super comfortable.
Rachel is a true professional. She goes above and beyond for you. You will be in good hands with her. Highly recommend.