Cutting edge non-surgical cosmetic solutions
for everyday women and men who want to be the best version of themselves
Everyone deserves to love the person they see looking back at them in the mirror. Our medical spas in Dallas and Plano offer  injectables, skin care, and many other treatments created to bring the best version of yourself to the surface. Our treatments are always completely safe, and carried out by one of our credentialed team members. Modern Medical Spa will work with you to achieve your aesthetic goals, using the most cutting edge techniques and equipment available today!
Subscribe and save on average 30-50% on range of skincare and laser services.
Annual subscription, payable monthly $199
Who this is for
Anyone committed to an ongoing regime to keep your skin looking refreshed and youthful and want to benefit from significant savings and member perks!
What members say
"It almost seemed too good to be true! It was a no-brainer for me, especially since I need the BBL photo-facials regularly. I signed up on the spot! The savings really blew me away, and it gave me the opportunity to learn about all the other amazing services and products they offer. I genuinely look forward to my appointment every month!"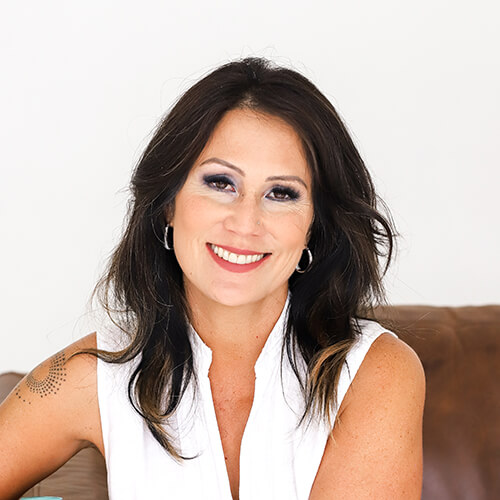 Kim Jackson
Emily and Edith are both professional and skilled in aesthetics! I was very impressed with their knowledge and how well they performed my treatment. I have recommended them and Modern Medical Spa to many colleagues and friends!
What a discovery - I am a professional woman that never really knew anything about med spas - and thanks to a chance meeting on a golf course I got hooked up with the people here. In ONE consultation I learned about technology that I did not even know existed. I immediately signed up for the skin care club, as it was a no brainer - the savings were undeniable and I am now committed to improving my skin and anti-aging. ONE BBL treatment took YEARS off off my face - I never realized how much my sun spots from growing up as an athlete had aged me. The knowledge and professionalism of the staff also really impressed me. Its just a friendly place and I look forward to every appointment! If i could give more than 5 stars I WOULD!
Cannot recommend this place enough! I got a hydro facial with Emily yesterday, and my face has never looked clearer and more hydrated! Emily is both so professional and so warm! She explained everything so clearly as she performed the facial, so the equipment didn't seem as scary. It was totally painless, and I will definitely be coming back!
A friend referred me to Clara at Modern Med Spa and going there is the best decision I've made skincare-wise in a very long time. Clara consulted with me and put me on a whole skincare regimen that is much simpler and easier than the mix and match inconsistent mess I was doing before. I ended up joining their monthly membership program which has given me a chance to try out some other services. HIGHLY recommend Emily and Katie for hydrofacials. I had one with Emily today and the #11 on my forehead is gone without injectable's. The ladies who work here are very kind, personable, and knowledgeable. And I am getting long term results that I can actually see since they usually do before and after photos. So glad I found this place and I highly recommend it.
I want give a glowing recommendation and review to both Katie and Rachel! Katie - does an amazing job at facials and everything related, she goes out of her way to ensure you are comfortable and are well informed every step of the way of what she is doing and the products used. I love the fact that she recommends ONLY what is absolutely necessary for your skincare routine. She is the only person I trust with my skin! Rachel - She is someone that understands the word patience and goes above and beyond to not only ensure you are comfortable but are aware are knowledgeable of everything injectable related. She gives a clear course of action of next steps and impacts injectables could cause. I was one of her last appointments and it was getting really late and she did not rush me one bit to clearly explain the process and she ensured I was comfortable at all time...truly someone with delicate hands. Also, Rachel personally called me the following day to check-in, which I've never had anyone call me after an appointment to check-in so this was just one of those little things that makes a huge difference.
Anthony Castellon
2022-04-05
I've here a few times now and I've grown to love it! Edith is super friendly and high energy which leaves you with a good mood after your facial 🙂
emily and edith are the bomb.com
My first experience at Modern Medical Spa was incredible! I highly recommend going to Emily for all of your skincare needs. I received a Hydrafacial from Emily and could not be happier with the results. She answered all of my questions, was great at communicating with me throughout my appointment and effectively explained everything surrounding my treatment in detail. I fully trust her suggestions on what treatments I need to get my skin looking great. The entire staff at Modern Medical Spa was very kind and welcoming. I'm looking forward to coming back soon.
Stephanie Cecil
2022-03-25
I adore the ladies I've met at Modern Med Spa! I called to inquire about tackling numerous skin issues before my daughter's wedding in the fall. Rachel took the time to really consult with me about my needs over the phone…as I live out of town. On appointment day I was greeted by a smiling Emily who helped me with check in and introduced me to everyone. That day I saw both Katie and Clara for various treatments. Both women were so friendly and knowledgeable. I knew I was in good hands. I love the fact that the entire team worked together to help me develop a timeline so that I can look my best for my daughter's wedding. They were also great about being sure I received any promotional discounts that were available. I look forward to returning next month!